Stacey Sibley
Title: Regional Sales Executive
Hometown: Fort Worth, TX
Phone Number: (817) 615-0189
Fax Number: (817) 886-3621
Skype: TexasLakeRat
Send Me a Message
If you would like to send Stacey a message, you can use the online form below. Alternatively, if you prefer to speak with Stacey right away, please dial Stacey's direct phone number above.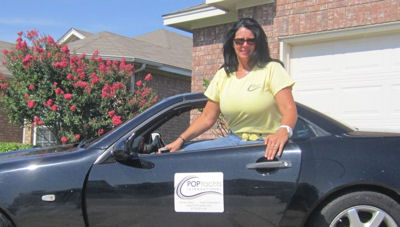 If you are actually reading this then,we already have more in common than you know! Why? Because we are type of people that do our research, we know that we have the power to choose who we want to do business with.
I was born and raised on a large freshwater lake in Oklahoma to a family of fisherman. At the age of 2 my mother was killed by a outboard motor on a fishing boat while my father was away in the USAF. He died my senior year after a 9 year battle of cancer.
My inheritance? A fishing boat with an outboard motor.
For the last 10 years I have been only in online sales. I have sold cars, trucks, boats, mobile homes, motorcycles, heavy equipment, tractor trailers and every kind of RV! From an as is where is auction lane to one custom ordered from the manufacturer. Truthfully the majority of my sales have actually been purchased sight unseen.
I can truly understand your reservations & concerns if you have never purchased anything online like this before. Feel free to contact me at anytime to discuss. I will be happy to explain our process and procedures and show you just how simple it truly is!

Recent Awards
Top 10 Salesperson (December 2012)
Top 10 Salesperson (July 2012)



Recently Sold
2006 Sea Ray 220 Select in Denton County, TX, sold on May 3.
2008 Sea Ray 200 Sundeck in Bossier County, LA, sold on Apr 30.
2005 Sea Ray 200 Sundeck in Dallas County, TX, sold on Apr 29.
2010 Azure AZ208 in Dallas County, TX, sold on Mar 13.
2009 Ranger Z21 Ranger Cup in Mclennan County, TX, sold on Feb 1.
2002 Sea Ray 240 Sundancer in Collin County, TX, sold on Dec 18.
2004 Sea Ray 280 Sundancer in Tarrant County, TX, sold on Dec 11.
2004 Triton Tr-20 DCX in Denton County, TX, sold on Dec 6.
1996 Wellcraft 3300 Coastal Walkaround in Broward County, FL, sold on Nov 15.
2002 Regal 3060 Commodore in Tarrant County, TX, sold on Nov 8.



Recommendations
Dean,Very good of you to follow up.  I am not in your area, but ran across a boat that you had on the internet.  I had purchased the same boat two months ago ('85 Bluewater 51) and my wife and I are all excited about her.  As with older boats, many things do not make it to new buyers.  The manual was for the boat is what didn't make it.  Stacey was just super from the first call.  She not only checked to see if you happened to have one with your old manuals but checked with the seller to see if they had one that could be copied.  Unfortunately they didn't.  But, I thought it was really great for her to make the effort. If the rest of your staff is like Stacey then your growth should continue by leaps and bounds (as long as the Government allows you to continue to grow).  I wish I was in your area, you seem like a great company. Jerry Dugat On Thu, Apr 25, 2013 at 6:06 AM, Dean Machikas

Jerry D. from Houston, TX, posted on APR 25


Dean, So far I am absolutely thrilled to work with Stacey. She is, in my opinion a remarkable talent and asset to your organization. I spent 30 years in sales/management and even though we are early in the process, I am convinced Stacey will 'outperform' my expectations. Regards, Bill Tucker 972.880.2000 F

Bill T. from Grand Prairie, TX, posted on FEB 28


Dean, Mr Dean, Thank you for the email,  I am not much of a computer person,, well to be honest I am too damn old to learn new tricks. I have had  many brokers attempting to acquire my inventory to sell that of course promise you the moon.  But that Stacey....Well she will get every boat I have until I am 6ft under.  She is the hardest working lady I have ever met, She is a doll to work with and we both are lucky to have found her.  As far as your company goes, well she rants and raves  about how awesome it is and how much she loves it. Pop this and Pop that so........... I guess I must agree with her and say It's Awesome too.  I actually look forward to Monday mornings just to study viewing statistics on my boat. Keep up the Good Work and let's sell a boat!Al On Tue, Feb 5, 2013 at 7:30 AM, Dean Machikas

Al T. from Fort Worth, TX, posted on FEB 20


It was a great experience talking to Stacey. She is an asset. Honest on what she is representing the boat to be. I really appreciated her help. JACK

Jack F. C., posted on JAN 21


I was given some of the best customer service and advise on what I was try to accomplishThat I ever can remember from any sale of any product . You have a good rep in ScottFrom Oakland I will use him if and when I need assistance. Thanks J

S

Jim C., posted on JAN 8


Thanks Kevin
She is doing a great job, I would like to sell my boat and Stacey is doing all she can to help me. Come on summertime!!!!
Thanks!
On Thu, Jan 3, 2013 at 6:06 AM, Kevin Stigall

Dewayne R., posted on JAN 3


Hi Kevin, yes, Stacey was right on the ball! She even offered to sell our Sea Ray for us. Unfortunately, my husband said the Monarch was way too old and he wasn't interested so I just thanked Stacey for her time. I'll continue to check your site, though, for other houseboats.

Thanks for your great customer service!
Barbara



----- Original Message -----
F

Barbara G., posted on DEC 31


Hi Kevin yes she's answered everything great. I just wanted to view the pics of a 2008 tige z1 on your site without having to sign up to view them. Is this possible?

Aaron J. from Canada, posted on NOV 28


Stacey has been great. I can't imagine dealing with anyone else. And I won't deal with anyone else. She not only had great knowledge about the boat, but really embraces the lake lifestyle we are looking for. She enhanced this major investment I am making. We are looking to close in two weeks. Not sure if Pop Yachts can make that happen. This is a surprise for my girlfriend. I'm so excited cause she has no idea I'm doing this.

James M., posted on OCT 31


Stacey was and is first rate. She got back to me very quickly with all the info I requested and more. She followed up the next day. When I told her that I had a GB 42 to sell before I could consider another boat purchase, she by responding that I should list with POP. V ery professional. Unfortunately, the boat is not in shape cosmetically to be shown. I was sick last spring. The shrink wrap came off late and destroyed the brightwork. I was planning to get her in shape in next spring. I was the publisher of Yachting for ten years. I wish you and POP great success.Oliver M F

Oliver M. from New Bern, NC, posted on OCT 29


Stacey was and is first rate. She got back to me very quickly with all the info I requested and more. She followed up the next day. When I told her that I had a GB 42 to sell before I could consider another boat purchase, she by responding that I should list with POP. V ery professional. Unfortunately, the boat is not in shape cosmetically to be shown. I was sick last spring. The shrink wrap came off late and destroyed the brightwork. I was planning to get her in shape in next spring. I was the publisher of Yachting for ten years. I wish you and POP great success.Oliver M F

Oliver M. from New Bern, NC, posted on OCT 29


Just want all to know that yes this was an experience purchasing a boat on line but was extreamly happy with all that Stacey did! Great job. Was a pleasure having her help me purchase my Sea Ray Sundancer 320. Thanks again!

Bruce P. from North Dartmouth, MA, posted on OCT 18


Looking at boats for sale on line can be fun and interesting. Deciding to pursue and eventually to purchase a boat on line can be a different story, especially when the boat is some distance away. Having a knowledgeable representative in the vicinity of the boat who can answer seemingly endless questions and provide details on the boat was a great value to me. My representative was Stacey Sibley, a boat owner herself. Stacey was able to get answers and provide pictures of detail that were beneficial in helping me to proceed to travel to see the boat first hand. Meeting with Stacey on the boat she pointed out features and attributes of the boat I might have missed and was able to help me close the sale in the short time I was with the boat. Bottom line, Stacey made the deal work and I'm quite pleased with my boat purchase. Thank You Stacey for all you did in this transaction. Best regards, David

David Y. from Boulder, CO, posted on OCT 17


Please Sign Up or Log In first. Register